Whether you're a marketer, property owner, or real estate professional looking for some creative real estate marketing ideas, we've got you covered. Here are 7 ideas you can use to market any property in today's day and age. Implementing these tactics can help increase your chances of closing the deal.
Real Estate Marketing 101: Local SEO!
Local SEO is critical so you can rank your business in local search engines—which matters when 46% of all Google searches are local. If someone is searching for a local realtor, make sure you show up.
The first step is to set up your Google My Business page so that your prospects can find you through Google Search, Google+, and Google Maps.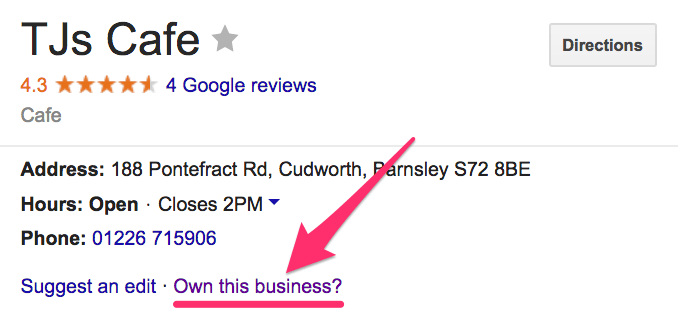 The second step is ensuring your site is mobile-friendly, which is critical to rank high in Google search results.
Read this guide from ahrefs on how to optimize and maximize your local SEO efforts.
The Power Of 360° VR Virtual Tours
Give a real feel of your property to the prospects in the shortest possible time through powerful 360° VR tours. Feature these videos on your business website to give them a feel as if they were actually present in your property. Highlight various areas of your property, the neighborhood, as well as some local hotspots in your VR tours. Use the power of VR and get a step closer to your prospects.
See more real estate marketing virtual tours and read a guide to using VR in real estate to learn more.
Consider Pinterest and Instagram 
Pinterest and Instagram are social mediums that focus on the visual.
This means it's a great option for reaching out to your prospects with the specific information and images of your listings. Create a separate Pinterest board / Instagram post for each property and use it to highlight the major benefits and display property photos at the same time.

Capture Leads With Irresistible Content
It's not enough to leave your phone number and email and expect all your potential customers to contact you. Some potential customers may be at a far earlier stage of their purchase funnel (perhaps they're still researching properties at different price points ). But, you still want to market to them, and do so in a way that helps them achieve their unique goal based on their circumstance.
Creating some kind of online tool or report ("10 Tips on Finding the Right Price Point for Your Future Home") that can be sent to their email means they get value from you and you get their email. This enables future email marketing campaigns so you remain top of mind, always.
Use Targeted Paid Advertising on Zillow and Trulia
First, make sure you have a profile on Zillow and Trulia. Then, run ads on these popular real estate sites.
Whenever you run a paid campaign, track progress day by day to see what's working and what's not. Get ROI on your dollars. For the next campaign, you can adjust your ad creative and continue to optimize your paid campaign efforts.
Include Local Images / Video In Your Real Estate Marketing Campaigns
People respond more favorably to photos and videos than text these days—and that applies to descriptions of surrounding areas of your real estate property.
Sell the neighborhood through photo and video just as you do the property itself and you'll boost the attractiveness of your property. Give some color to that neighborhood walk score!
Rack up reviews and referrals 
Your past clients can be your advertisers. Get their testimonials and publish them on your business website. Include them in your email marketing materials. Ensure they're on Zillow and Trulia.
Trust is critical—think how often people rely on Amazon reviews to make a purchase—reviews are the products' marketing. This applies to real estate marketing as well.
Leave a comment